SasiaNet | TaskPro 
WORK FROM HOME, SIMPLIFIED !!!
Across the globe, working from home is no longer an option; It is part of the #newnormal. However, working from home, or broadly, working from anywhere is not as same as working in an office where you see your people and how they work, and more importantly they see you.
Many people find it difficult to manage their teams and tasks when working remotely. They tend to feel they are losing control over things. Are you also one of them? SasiaNet | TaskPro will give you the ultimate solution for these problems.
SasiaNet | TaskPro provides the ultimate tool to manage people and tasks effectively. Apart from task creation, assignment and management features, SasiaNet | TaskPro consists of dashboards that provide overviews and insights into; Individual User Activity, Operations, Profitability, Efficiencies and Exceptions. These features ensure that users are supported in planning their work and in completing their tasks on time. SasiaNet | TaskPro further ensures that different levels of management in the Organization are always on top of what is going on, in real time!
Key Features 
You can handle various types of tasks, either one-time or recurring and manage related documents related to those tasks.
Team-wise and individual performance can be monitored real time, by comparing actual time taken to complete tasks against estimated times given for the tasks. As you assign due dates for tasks, you can identify possibilities of passing deadlines well in advance, before they lead to financial losses and excesses.
You also can ensure your team has sufficient work to attend to, they have completed the number of on-the-job hours and they attend to every task they are supposed to attend any given day.
All these can be monitored via the dashboard where you get to know how well your business operations run in a single view.
With SasiaNet | TaskPro, you can run your individuals and teams as profit centers. By comparing their resource cost against the value they add to the business, you can measure the profitability team-wise as well as individually.
Supplemented and boosted by SasiaNet|SmartAlertz, the platform is engineered to provide reminders to staff members on upcoming deadlines and to alert supervisors when expected deadlines are exceeded. In the event predefined corrective action is not taken within predefined resolution times, such exceptions are escalated to senior management. In addition, real time SmartAlertz on probable or actual breaches of controls, makes this a unique solution focussed on achieving results. All this on a mobile enabled platform, ensures that work gets done irrespective of the physical location of any user.
Subscribe to 21-Day Free Trial
Subscribe to our 21-day free trial and evaluate the benefits you can reap for your business. We do not ask for your credit card details to provide trial access.

Benefits of SasiaNet | TaskPro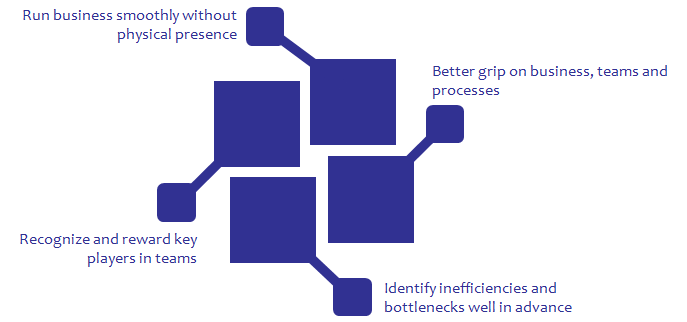 For Whom?
SasiaNet | TaskPro is for the following types of businesses: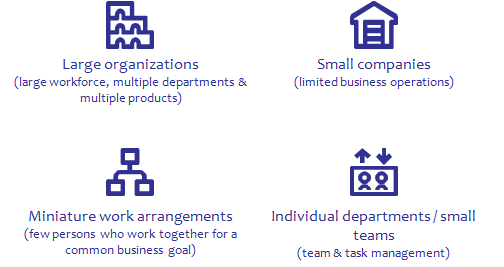 Be on top of your business operations, always.
SasiaNet | TaskPro