SasiaNet | TaskPro 
WORK FROM HOME, SIMPLIFIED !!!
Do you find it difficult to keep control of your business when working from home? Are you losing visibility of your team's activities?
Here's the ultimate solution.
SasiaNet | TaskPro
This gives you the ultimate solution to your tracking, visibility, monitoring problems.
Register for the 21-day free trial and witness your organizational improvements. No commitments or credit card details required.
Key Features 
Here are some quick tips:
Manage any type of task
Manage performances of individuals and teams by comparing actual time taken for completion against estimated
Assign due dates and get notified of possibilities of passing deadlines
Ensure the teams have sufficient work to attend
Recognize individuals and teams as profit centers and assess their profitability.
All these can be monitored via the dashboard where you get to know how well your business operations run in a single view.
Use the following credentials, to have a quick walkthrough on the platform before you register as a trial user.
Username: manager@tp.com
Password: 1234
Click here for the quick walkthrough.
Supplemented and boosted by SasiaNet|SmartAlertz, the platform is engineered to provide reminders to staff members on upcoming deadlines and to alert supervisors when expected deadlines are exceeded. In the event predefined corrective action is not taken within predefined resolution times, such exceptions are escalated to senior management. In addition, real time SmartAlertz on probable or actual breaches of controls, makes this a unique solution focussed on achieving results. All this on a mobile enabled platform, ensures that work gets done irrespective of the physical location of any user.
Subscribe to 21-Day Free Trial
Subscribe to our 21-day free trial and evaluate the benefits you can reap for your business. We do not ask for your credit card details to provide trial access.

Want to know about pricing? 

Benefits of SasiaNet | TaskPro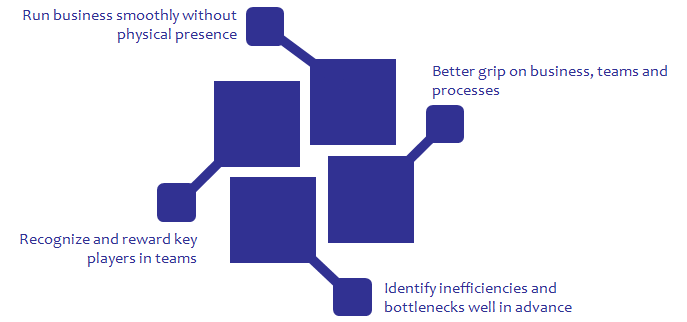 For Whom?
SasiaNet | TaskPro is for the following types of businesses: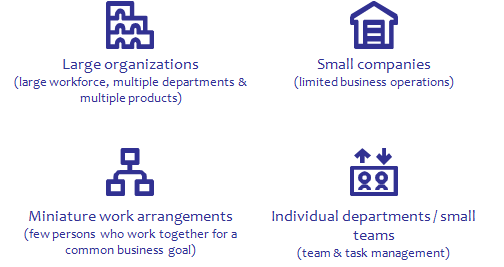 Be on top of your business operations, always.
SasiaNet | TaskPro