SasiaNet Disaster Recovery Services
Disaster Recovery Services
For Seamless Business Performance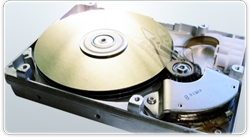 SasiaNet understands the importance of a business critical system and why you require software when operating in the financial services industry. SasiaNet knows that you must be 100% accurate and extremely conscious about data as your business involves money and its equivalents. Therefore SasiaNet offers you disaster recovery services to ensure your business performance remains uninterrupted.
What is Disaster Recovery?
A company's IT infrastructure can be damaged in several situations. Some of these may be known to but they may be so unexpected that one cannot take preventive actions to protect data. For example, people are aware that a fire can destroy a building completely, burning all its servers and data which cannot be recovered, but never know when such a situation would occur. Some hazards are completely unknown so you cannot even pre plan how to avoid them - for example, the Tsunami in 2004. Therefore you require replicating your data and keeping it at a remote, confidential physical location, which does not use such data in an unethical manner. Such a location is called a Disaster Recovery Site.
Why SasiaNet DRS?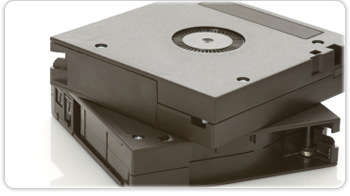 Disaster recovery and business continuity planning were limited to corporate giants that could afford to maintain a complex DRS at a very high cost, before SasiaNet entered into disaster recovery services. SasiaNet pioneered the provision of disaster recover services to its customers at a very reasonable cost — one that is affordable even to small companies.
SasiaNet is a trusted DRS in the industry and it maintains a very high level of professionalism and security. SasiaNet guarantees that your data is safe in our care. The DRS is at a confidential location and your data will be inaccessible to outsiders.
Like its software solutions, SasiaNet DRS facilities can be created to suit your specification. You can have a custom-made business continuity plan once you obtain the DRS Service. SasiaNet also provides you seating facilities and lets you operate your business at its premises in the event of a location specific disaster at your business premises.
Are your data secured?
Disasters are never predictable. It can be theft of data or hardware done by an outsider or even by one of your own employees. A system administrator can change past data and gain some illegal personal benefits. Such events may not be tracked and reversed. One can steal your hardware that contains your data. A disaster can even be a physical damage to the IT infrastructure caused by a natural disaster such as earthquakes, Tsunamis or a fire. Such a disaster will not protect data even if the server rooms are locked. Recent scandals of large financial institutions offer important lessons and insight on the importance of disaster recovery sites.
If you save data at another physical location, the risk is reduced at least by 50%. It is very unlikely that such a disaster occurs to the site and to the DRS at the same time. Even after a severe disaster, your data can easily be restored very quickly if you obtain this facility. Therefore, DRS facilities are always recommended for critical systems.