Corporate Management
Founder's Profile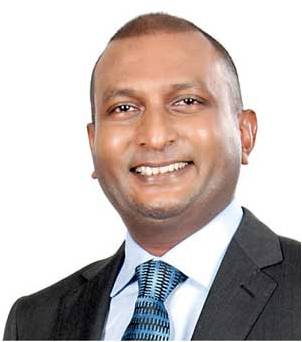 Late Mr. Shyamal Mendis was a Founder Director and the Chairman / Managing Director of SasiaNet. He was a Chartered Financial Analyst (CFA), an Associate Member of the Institute of Chartered Accountants of Sri Lanka (ICASL) and an Associate Member of the Chartered Institute of Management Accountants (CIMA) of the United Kingdom. After serving his articles at Ernst & Young from 1990 to 1994, he joined David Pieris Motor Company Limited in 1994 as the Accountant. He was appointed as the Manager Finance & Accounting in 1995 and concurrently worked as Manager - Direct Investments of DPMC Financial Services (Pvt) Ltd. He was a Founder Director of SasiaNet and had served as Director - Finance, Planning & Corporate Services, Director - Financial Sector Solutions, and Vice President - Product Development. Also, Shyamal Mendis had served the company as Managing Director / CEO since April 2003, prior to his appointment as Chairman / Managing Director on 1st March 2016. He counted over 2 decades of Accounting, Finance and Investment Management experience and had been personally involved in the planning, development, quality control, implementation and maintenance of most of the software solutions and services developed by SasiaNet since its inception.
Management Team
 

 

Anusha Perera

ACMA, ACA

Nuwan De Silva

MBA, M.Sc., PMP, PMI (ACP) , OCA, B.Sc.(MIS)

Director

Director / Chief Executive Officer

Director Anusha Perera is a qualified accounting professional. Since 2021, she has served as the company's leader.

Nuwan De Silva is a technology expert in various technology backgrounds.

Domain knowledge in various products such as Factoring and Leasing has provided Nuwan with very high acceptance in the respective industries.

Nuwan joined SasiaNet in 2006 and played various roles within the company as he excelled in the organizational hierarchy.  

 
 
 

Chandana Samanpriya

M.Sc., MBCS, B.Sc., OCA

 

Head of Development

 

Joined in 2006 with the technical team of SasiaNet, Chandana Samanpriya mastered SasiaNet | Investment Suite and many other applications during his tenure.

Today he plays a major role in solution designing and system architecture and manages the technical teams within the Company.